Administrator's Report

The Honor Level System provides administrators with quick access to data when it comes time to fill out district and state required year end discipline reports.

To see this report, click Data Analysis on the home screen. Then click the Administrator's Rpts tab at the top of the window as shown here.

Finally click the

button.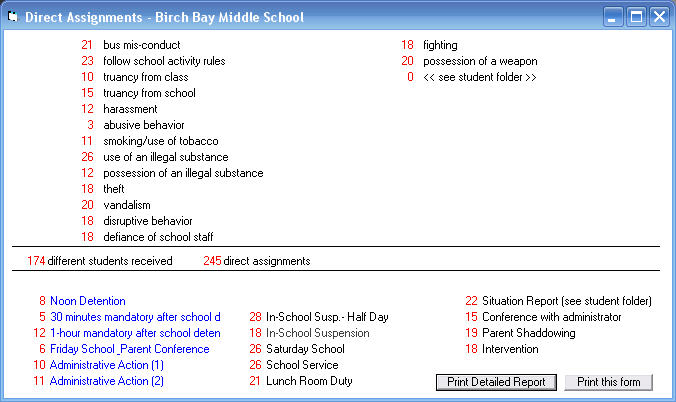 The Detailed Report
If all you need are the numbers,

will put this data on paper for you.
Click

and not only will you get the numbers but the names as well. The Detailed Report includes the names of all the students who have had Administrative Assignments, the dates and the descriptions.
Filtering the Data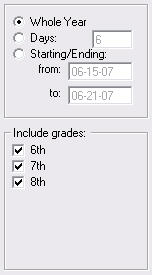 You can us the Data Analysis Filter Tools to limit the data you collect to certain dates or grade levels. Click the link here to learn more about this.

---