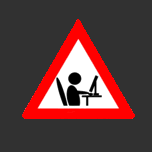 This Page is still Under Constuction
Our Honor Level System On Line Guide is still under construction and is not quite ready for general viewing. We're happy that you were able to find it anyway.

Feel free to browse around. Please ignore spelling errors and broken links.

If you really want to know more about our program please call us toll free: 360-483-4885.