Data Files Missing or First Time Start Up
Each time you launch The Honor Level System it looks for files in directories (folders) on your computer and/or your network to locate your HLS data. If this is the first time you are launching the program on this computer, or if someone has moved or renamed folders, you will be given eight options to help the software find your data.
If you need to know how the data is organized on your computer and network, click here to view Technical Notes that explain this in detail.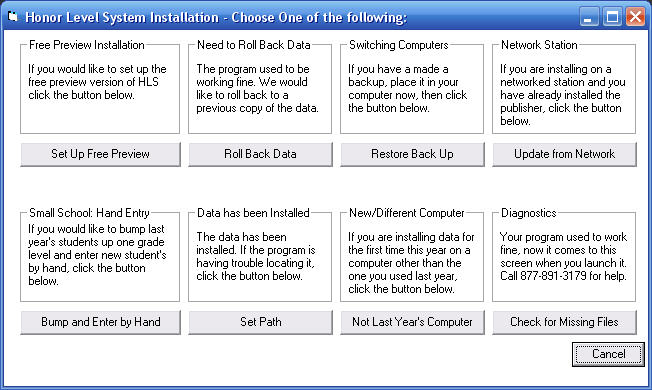 New School or New School Year?
Before you install your HLS program, you should have sent us data to prepare and send back. We post your data on a private web page and give you a password to access the encrypted files. If you have not yet installed this data, you should click

then install the data files and re-launch your program. Please call our tech-support line at 360-483-4550 if you need any assistance.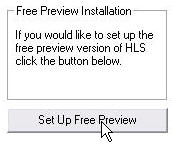 If you are interested in trying the free trial version of the program click "Set Up Free Preview" and follow the Set Up Wizard's instructions. The trial version of the program has many limitations. Call us at 360-483-4885 to see if you qualify for our "Pilot Program" where we prepare you data and you run the full program at no charge on a trial basis.

Small School Hand Entry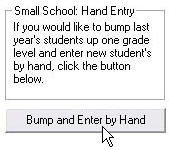 If you are a small school and would like to enter your students by hand. This option will archive last year's data then bump everyone up one grade level and remove the records of the students who were on your highest grade level. You will want to call us and ask for the new year's license number to complete this process. Call us at 360-483-4885.

Switching Computers?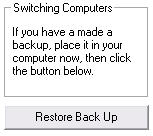 If you are trying to put the program on a different computer you can use a back up disk from your first computer to install the data on this one. Click on

at the other machine and back up your data. Then bring the disk to the second computer and click here to install the data.

Note: If you are using either Simple or Full Networking, you can use the next method for moving your data.
---
Also Note: New technology has probably made this method obsolete. If you have access to any of the small USB flash drives, simply copy c:/hls and all the folders and files in it onto the portable drive and then put it in the same location on this computer. When you re-launch the program it will never know the data wasn't always there.
Adding Another Computer to Your Network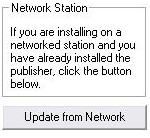 If you already have the program running on other computers using either Simple or Full Networking you should choose this option.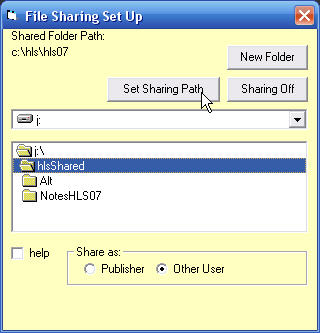 Before you can do this you may need help from you technical support people. There is a folder on a shared drive in you network. You will need to be sure that its drive has already been mapped to your computer and that you have been given "full access" to it. To function properly, your HLS software will want to create files, rename files, and delete files.
Here are some important notes on setting this up:
When selecting the shared folder, you may find other folders such as "Alt" or "Notes" contained within it. Be sure that you select the parent folder.
When mapping the drive, make sure that you map the parent of the shared folder. Do not map directly to our folder. For example, j:/hlsShared will work. However, J:/ will cause problems. Also, UNC addressing doesn't always work well.
Always make sure that Share as: Other User is selected the first time you set up the sharing on a new machine. You can find Sharing Setup by clicking the

button when you launch HLS as a subscriber and switch to publisher after you have downloaded your data files.
Data Has Been Installed: Set Path
This routines is one that you should only use with assistance from our Tech Support. Call us at 360-483-4550.
Diagnostics: Check for Missing Files
This routines is one that you should only use with assistance from our Tech Support. Call us at 360-483-4550.
Click the links on the left to learn more about
The Honor Level System