Activating Full Networking
Full Networking is an option that you can purchase that allows you to assign levels of access and the right to change data to multiple users in your school. Click here to learn more about Full Networking.
Update Your Software
Make sure you are using the latest version of The Honor Level System. Click here to update your software.
You must do this first!
Before you can proceed with your activation you must first turn on Simple Networking. Click here for Sharing Set Up instructions.
The person who sets up your sharing and activates networking will need full privileges on your school network.
Turning Full Networking On
Full Networking is turned on in your Site Editor. You can access it from Utilities window by clicking the

tab at the top.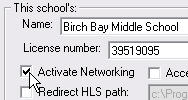 Find the Activate Networking box and check it as shown on the right.
You will be prompted to enter an activation code. Call us at 360-483-4885, with your current license number handy, to get your code.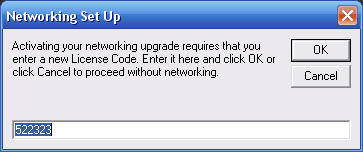 You will be directed to re-launch your HLS program.
When you start it again, you should see the following green window that asks you to enter your Network Administration Access Key. Call us for your key.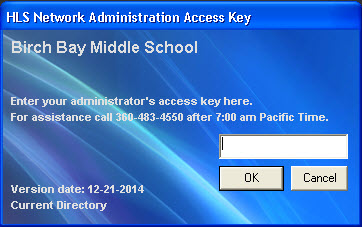 If you do not see this window, update your software. Click this link for more information on installing Network Admin.
Setting up a user
To go any further you must set up at least one networking user. The following frame will help you do that: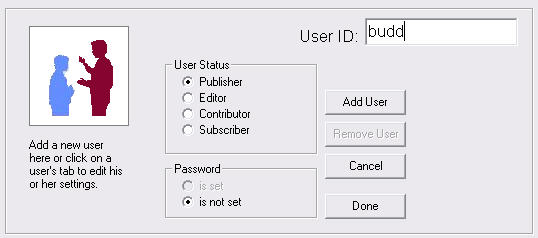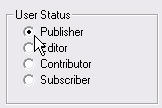 Your first user must be a Publisher, so select this as shown on the right. Enter the person's name as the User ID. The User ID is not case sensitive, so you do not have to worry about capital letters. The user will set up her own password when she logs on the first time. Click the

button when you have made your entry. You can add other users now or do it later using this Network Administration Program.
Our Full Networking page explains the status choices you set here.
Click the

button when you are finished. You will be prompted to save your work.
Now re-launch your HLS program and log on.
---